Welcome
---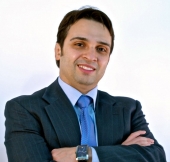 WHO WE ARE
Open Path Realty is a fast growing real estate company providing services in real estate sales, leasing, property management and real estate investment opportunities.  Our experienced team of motivated real estate professionals carefully considers, manages and controls the numerous details that go into providing an unrivaled real estate management and leasing service at  highly competitive prices.  Open Path Realty is a company dedicated to quality service.  We know that you will discover a company committed to our clients who are the very reason we are in business.
What We Do
Real Estate Sales
Open Path Realty addresses the needs of today's ever changing real estate market as a specialized boutique brokerage. We bring together a team of top performing brokers in Chicago.
Property Management
We provide a full-service property management business for both residential and commercial.  You will be rewarded with a management team that is responsive, proactive, and providing the personal attention you always hoped for.  Retaining your property as a value investment without having the headaches associated with being a landlord
Leasing
We simplify the apartment rental process by aggressively marketing the property, conducting property showings, processing credit history, and completing thorough background checks of all applicants such as employment verification, previous landlord references and upon request criminal background checks.
Real Estate Investment Services
With a focus on creating powerful cost efficiencies that enable us to be responsive to the marketplace and the discerning tastes of our investors, Open Path Realty handles all aspects of renovation, design, construction, sales/leasing, and property management in house.
We maintain knowledge of real estate laws, Fair Housing laws, types of available mortgages, financing options and government programs